In 1999, back before Zoom
ZM,
+3.76%,
Airbnb
ABNB,
+1.91%,
Skype, or Facebook
META,
+2.58%,
my husband Barry and I, both consultants in Silicon Valley, decided to go on a self-designed sabbatical.
We rented our home in Palo Alto, Calif., and used the rental income to subsidize our 20-month trip to various countries, starting and ending in the vibrant, colorful Mexican town of Guanajuato, a UNESCO World Heritage Center located about five hours northwest of Mexico City in the Central Highlands.
When we returned to the U.S., our home was still rented, and we didn't want to move back in anyway, so we bought an old Westfalia camper van and drove up the coast, considering different towns.
Read: I told friends I was moving to France for a year. It's now 4 years later, and I'm building a house in this village of 1,200 people.
We happened to find a cozy second-story apartment in Old Town, Eureka, the "Victorian seaport" on California's North Coast. Only a block from Humboldt Bay, the apartment reminded me of Lara's warm, inviting flat on the Russian steppes in the film "Dr. Zhivago". With no lease, our apartment rented for a mere $595 a month (and has increased only $500 since).
"This is just like renting a place in Mexico or Turkey," I crowed to Barry. "Let's settle in for now, while we figure out what to do next."
More than two decades later, we're still there.
"You're never leaving," our landlord jokes. Meanwhile, everything else has changed. In 2004, we sold our Palo Alto home, investing some of the profits in stocks and bonds. A year later, we paid $107,000 for a rather gloomy 150-year-old adobe house in Guanajuato, which we had enjoyed so much that we visited several times after the sabbatical, getting to know the expats who lived there and learning the logistics of buying and remodeling a house in Mexico. 
Read: Our retirement budget is $38,000 a year so we can't afford to stay in California—where should we move?
After buying our home, we spent three years and about $100,000 remodeling it. Our bright, airy house has — in our biased opinion — the best view in town.
We now divide our lives between Eureka, Guanajuato, and our "third home," our van. I love the variety in our lives: the green, coastal, English-language life for part of the year, which includes van trips throughout Northern California and southern Oregon; and the semidesert, 7,000-foot elevation, Spanish-language life for another part. Not only different landscapes, but different friends, culture, architecture, history, and cuisine.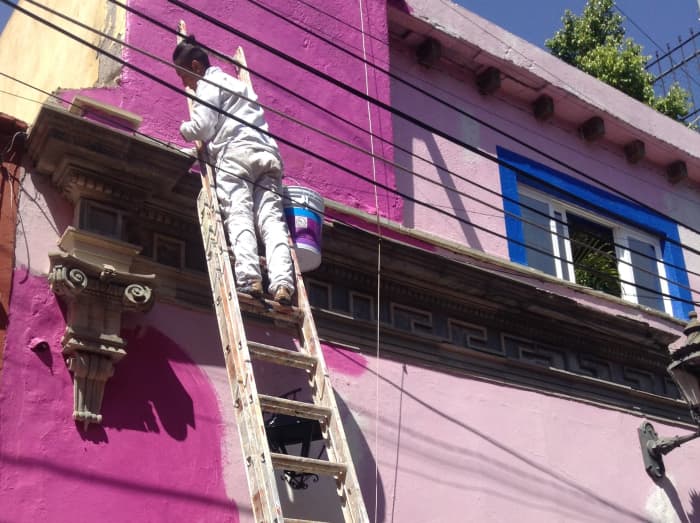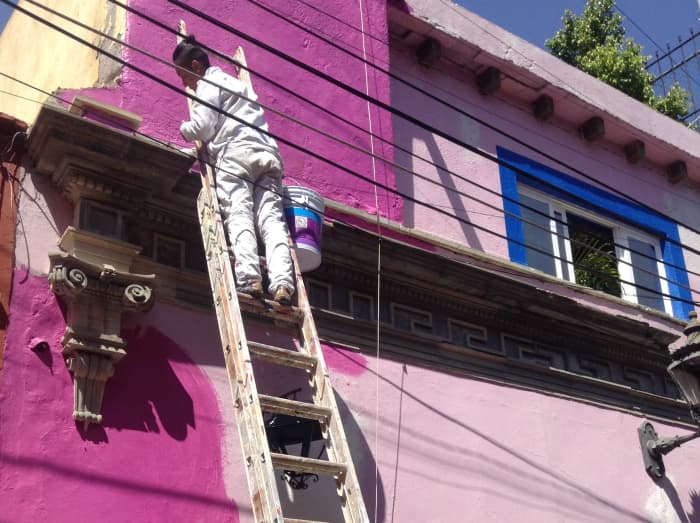 Not sure where you want to live in retirement? Read our Where Should I Retire? column or try our personalized tool to find what locations match your wants and needs
In Guanajuato, we don't have—or want — a car. Since the row houses in el centro, where we live, have neither driveways nor garages, our part of town is car-averse. Much of the traffic flows through underground tunnels, leaving a large section of the city pedestrianized. We keep fit walking everywhere along the colorful, vibrant streets. Plus, we can go hiking right from our front door. In 20 minutes we are up above the city, in another world of cliffs, rock formations, old mining villages, and hills. 
Although we can't hike right from our apartment in Eureka, we can paddle in Humboldt Bay. Barry wheels his kayak, while I carry my lightweight, inflatable paddleboard three minutes to the dock. Then we're off, wandering around the funky working bay, with all its curious features — decommissioned pulp mills; two bridges; a slough lined with cypress trees; herons, seals and a local sea lion who perches on a marina dock; fishing boats; and two islands — one of which made national news in 2019, when, in an unprecedented step, the City of Eureka deeded it back to the native Wiyot people.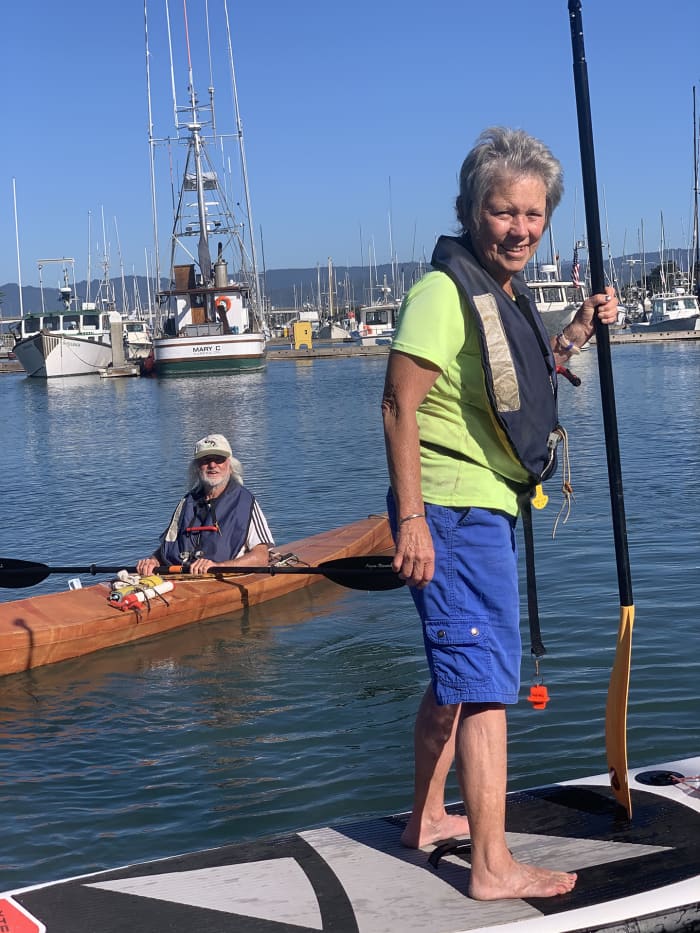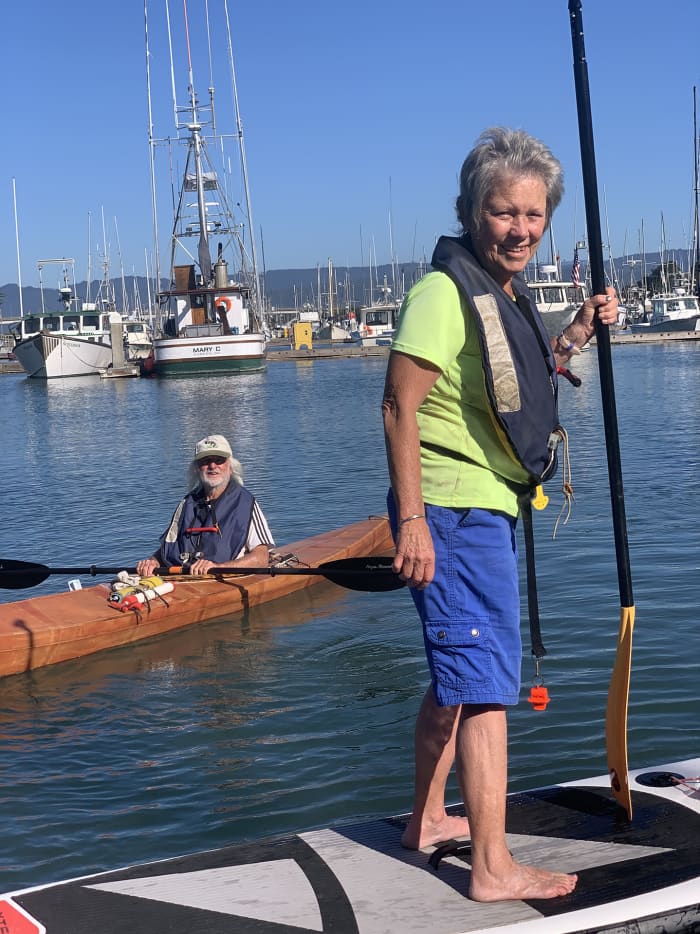 Read: I went searching for the perfect place to live in retirement—and got lost along the way
Beyond the unique pleasures each city offers, we enjoy different practical benefits. Before I was eligible for Medicare, I had cataract surgery in Mexico. Now that I'm 71, I use Medicare to get mammograms and colonoscopies in Eureka, but we always have our dental work done in Mexico or Latin America. A couple of years ago, while we were in Medellín, Colombia, on a home exchange with our Mexican house, Barry had a root canal for only $200, two days after it was diagnosed.
Of course, living in two places also costs more, with double the number of utility bills and other expenses. We offset these by renting our Mexican home when we're not there. Our contractor built us two lockable cupboards where we put away any valuables and other personal possessions.
We occasionally have housesitters in our Eureka apartment, but we don't rent it. Both of our homes are very secure. A Eureka friend keeps an eye on our apartment, while in Guanajuato, our rental manager and cleaner are in the house regularly. 
We have a Mexican bank account, through which we pay the electric and telephone bills by automatic deduction. In Guanajuato you can't pay the water bill electronically, so every winter I go to the local water company in person and pay them an anticipo that covers the rest of the year. We pay our rental manager and housecleaner through an automatic bank transfer.
It's a relief to own only one home. Two homes would be too much. Our house in Guanajuato requires ongoing maintenance, and that's plenty of responsibility for me.
Between our investments, IRAs, Social Security, and part-time income, we're financially comfortable. As freelancers, we're semiretired. Barry writes regular columns on science and Humboldt history, and I write on travel, expat life and wellness. In both communities, we see friends, explore the natural beauty around us, and volunteer. In Guanajuato, we paint over graffiti in our neighborhood and I give talks on wellness in senior centers; Barry helps plant trees in Eureka and picks up trash on beaches.
I'm a permanent resident of Mexico, the equivalent of a U.S. green card holder, while Barry still has a tourist visa, which allows him to stay in the country for 180 days.
Seventeen years after buying our home, Barry is 80 and I'm 71. We're physically fit and agile, but will we want to continue this lifestyle — and a full day of flying each way — in another 10 years? We've created good systems, but even with good systems, things can go wrong, and maintaining two homes in different countries requires ongoing adaptability.
For now, we thrive on the variety and contrast in our lives. I love having the opportunity to chat with folks in Spanish at one home and paddle around the bay in the other. It doesn't get any better than that.
Louisa Rogers is a writer, hiker, paddleboarder and cook who divides her life between Guanajuato, Mexico and Eureka, California. Read more of her articles and essays.
Credit: marketwatch.com