Under Armour Inc. founder and brand chief Kevin Plank raised the seed money to start the $5 billion sportswear company by selling flowers on Valentine's Day when he was a college student at the University of Maryland.
Under Armour
UA,
+1.06%
chose this day to launch SlipStream, its newest sneaker, and a product aimed at athletes as well as teens and twentysomethings.
"We have not yet built our defining product, but this comes close," Plank said at a launch party at a new Under Armour pop-up shop on 5th Avenue in New York City dedicated to the sneaker, which sells for about $150.
Marcus L. Cheatam, Under Armour's director of product for special teams, said the company routinely obsesses over athletes and their needs, and they noticed that young basketball players and others were sticking their feet into their sneakers and "crushing the back of their heels" to turn them into slides.
"We saw that as an opportunity to give us a new product," he said. The company came up with a collapsible heel that could pop up again for workouts and games.
It's the first Under Armour footwear with a collapsible heel and one of the earliest examples of the feature in the footwear business as a whole.
The sneaker also includes some other attributes such as its tread, which allows for quicker pivots on a basketball court, with little or no squeaking sound normally caused by rubber soles rubbing on a gym floor.
The sneakers also offer the Boa wheel-tightening cable system, which eliminates the need to tie laces. Instead, you push down the disk and turn to tighten and pull the disc back up again to loosen. Boa is an independent company and a portfolio business owned by Compass Diversified Holdings
CODI,
-0.45%.
The sneaker is also washable, which may be necessary if they get sweaty from wearing them barefoot or while working out.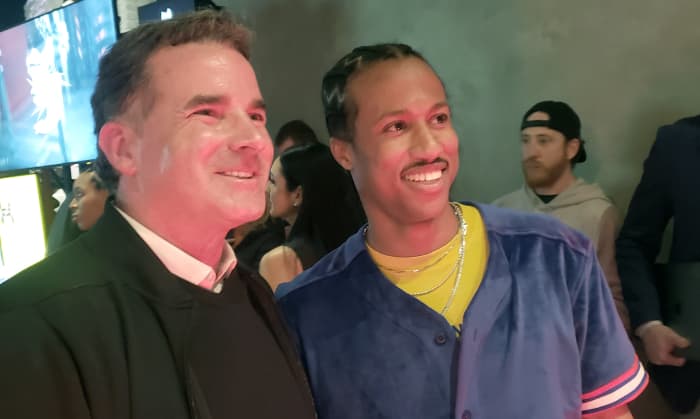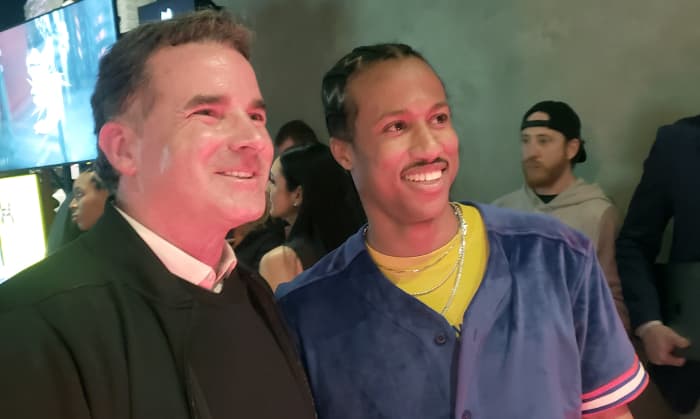 Under Armour also set up a pop-up retail store on 5th Ave. and 20th Street in Manhattan's Flatiron neighborhood to feature the sneaker and selected apparel.
The location is across the street from rival Nike Inc.'s
NKE,
+0.65%
Flatiron store and will help show off Under Amour's technology and innovation in its products, company officials said.
The pop-up store on 5th Avenue is aimed to showcase the SlipSpeed in a new format with less product density and enhanced storytelling, the company said.
While it's often hard to quantify the impact of a product launch on a stock price, Under Amour is always expected to show Wall Street ways it's working to grow profits.
Under Armour interim president and CEO Colin Browne highlighted the SlipSpeed sneaker on the company's fourth-quarter earnings call with analysts as the latest example of the company's versatility.
"From early reads, SlipSpeed's strong DNA also sees it slotted into the space in between moments of style and self-expression," Browne said on the Feb. 8 analyst call. "We're excited to bring this innovation to a much broader audience and learn even more about the possibilities of this hybrid platform."
Under Armour stock is up 4.4% in 2023, compared to a 6.1% gain by Nike and a 7.2% increase by the S&P 500
SPX,
+0.46%.
Also Read: LeBron James vs. Michael Jordan: who is the GOAT when it comes to net worth?
Credit: marketwatch.com